From my home, I can see La Meije from dawn until dusk.  The sharp contours of the ice towers in the early morning light, the midday sparkle, and the red hues as the day fades away; I never grow tired of these infinite shades.  My village exudes a high mountain atmosphere. This environment relieves us of our daily worries by bringing us face to face with the grandiose, which should be approached with a sense of humility.  My daughters are growing up alongside these disappearing glaciers.  They are already climbing enthusiasts and the eldest took her first steps as a mountaineer at the age of 12, on the Râteau Ouest.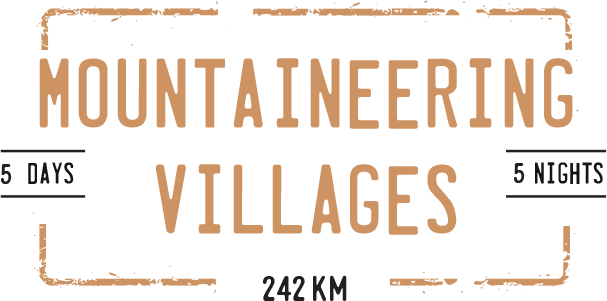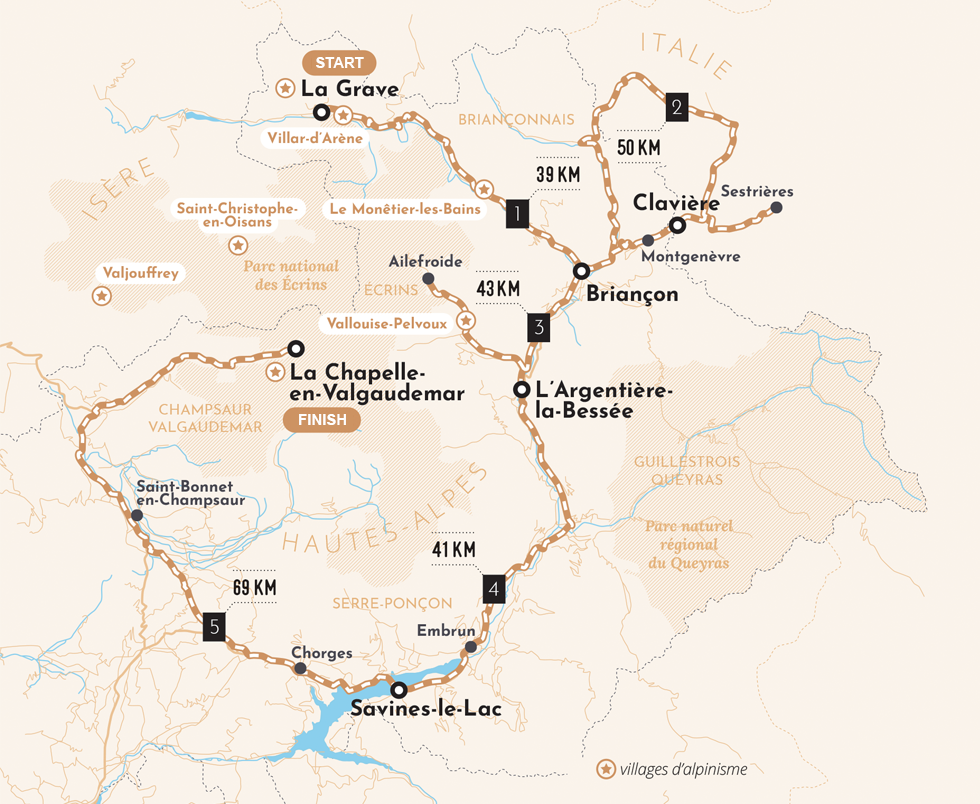 FROM LA GRAVE TO BRIANÇON
The Briançonnais, listed as a Land of Art and History, is an area of exceptional heritage and features legendary mountain passes – Lautaret, the Izoard and the Galibier – the Alpine botanical garden, and the glacier in La Meije that can be explored using the cable car from the village of La Grave. It is also close to Italy and the high, rugged valleys

FROM BRIANÇON TO ITALY
Briançon, the 'high fortified city' designed by Vauban and the Clarée Valley, which safeguards the biodiversity of the most remarkable natural areas in the European Union. Italy, the Piedmont region and the town of Clavière, serve as a junction between the Italian and French sides of the valley during the winter

FROM ITALY TO LA VALLOUISE
Back to France and the roads in Vallouise and Pelvoux in the Écrins massif, gateway to the high mountains with boundaries bearing such evocative names as Glacier Blanc, Aiguilles d'Ailefroide, and where nature displays the most breathtaking scenery. Head for the highest peaks via the Pré de Madame Carle and its view of the Glacier Blanc.

FROM LA VALLOUISE TO SERRE PONCON
Two sites listed as remarkable cultural heritage. Mont-Dauphin and its Vauban stronghold, atop a rocky outcrop between the Guil and the Durance rivers, and Serre-Ponçon, which is described as the 'sea in the mountains', featuring a lake and its treasures of art such as Boscodon Abbey – a masterpiece of Romanesque art – and the church in Savines-Le-Lac, which has been listed as 20th-century heritage.

FROM SERRE PONÇON TO THE VALGAUDEMAR – THE 'LITTLE HIMALAYAS' IN THE ÉCRINS
Starting from Serre-Ponçon, head to the Valgaudemar Valley and the high mountain landscapes in the centre of the Écrins massif. The steep, narrow, glacial valley is overlooked by mythical peaks such as the Olan and the Bans and is one of the great valleys of the massif. When the snow melts, the waterfalls roar down the valley lending an Icelandic feel
to this remote part of the world that is well worth a photograph.